Bible
Gay couple accused of raping sons used Christian adoption agency
A now-defunct Christian adoption agency was reportedly used by a same-sex couple in Georgia who were arrested last August on charges of allegedly sexually abusing their two adopted sons and filming the abuse to upload and share on the internet.
William Dale Zulock, 32, and Zachary Jacoby Zulock, 35, were charged with child molestation and sexual exploitation following their arrest on July 27 in Loganville, Georgia, after officials with the Walton County's Division of Family and Child Services joined deputies in a raid at the men's home.
During the raid, authorities said investigators found evidence the Zulocks were "engaging in sexually abusive acts and video documenting this abuse."
Now an investigation by Townhall has uncovered new details about the Zulocks, including that Zachary was the focus of a pedophilia investigation in 2011 in which he was accused of engaging in sexual acts with a 14-year-old boy in Walton County. 
That investigation was ultimately shut down and no charges were filed. Since the Townhall report was published, however, authorities have reportedly reopened the 2011 investigation. 
It's unclear whether the earlier allegation was considered when the Zulocks used All God's Children, a special needs adoption agency located in Watkinsville, Georgia, to adopt their sons in 2018.
According to Townhall, All God's Children, Inc. worked specifically with special needs children who were "considered more difficult to place because they are older, need to be placed with their siblings or have physical, mental or emotional/behavioral challenges."
While the agency is no longer active, a listing for All God's Children remained on the Georgia Association of Licensed Adoption Agencies (GALAA) website as of Jan. 23.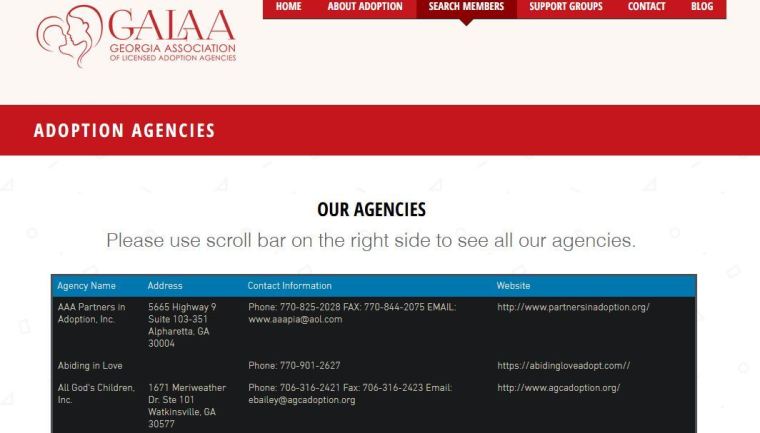 All God's Children "worked in partnership with the Georgia Department of Human Services to find families for Georgia's waiting children," according to a description on AdoptionCenter.us. The Department of Human Services oversees the state's Division of Family & Children Services (DFCS), Townhall reported.
A family member told Townhall the brothers — now ages 9 and 11 — were raised by struggling heroin addicts. Another relative of the boys said they believe the Zulocks had full knowledge of that information and targeted the boys for that very reason.
"I do think they had every intention, and this is why they adopted them for this purpose," another family member who was not identified told Townhall.
According to the Georgia Corporations Division, All God's Children, Inc., was dissolved on Oct. 28, 2022, just weeks after the Zulocks were arrested.
Private messages uncovered by Townhall between Zachary Zulock and All God's Children former executive director Emily Bailey in October 2021 indicate Bailey said the agency was forced to close due to a "combination of factors."
When Zulock asked Bailey for a recommendation on agencies to possibly help them adopt a girl, Bailey recommended two agencies that are "open to same-sex families," including Bethany Christian Services, which the New York Times profiled in March 2021 as one of the country's "largest adoption and foster care agencies."
The couple frequently criticized the adoption process, taking to social media to rant about a range of related topics, including arguing in favor of reforming America's foster-care system.
Zachary wrote in one February 2021 post, "All kids deserve a loving and safe home." Another post read, "How many may be tempted by…prostitution?" 
In August 2020, he took to Facebook to rant about a speech by Billy Graham's granddaughter, Cissie Graham Lynch, at the 2020 Republican National Convention in which she defended the rights of Christian adoption agencies to hold "deeply held beliefs."
Zachary wrote: "And if you have an issue with my family because of who we are and who we love, maybe you shouldn't be reading this and keep it moving. If we had not been allowed to adopt them, that's taking 'our rights away.'"
"What about all the [LGBT] couples out there that have been stopped from adopting?! What about their rights?" he added.
Ian M. Giatti is a reporter for The Christian Post. He can be reached at: [email protected]. 
Free

Religious Freedom Updates

Join thousands of others to get the FREEDOM POST newsletter for free, sent twice a week from The Christian Post.