Christian News
How 2 pastors saved the lives of 154 people during snow storm
Had it not been for a husband and wife team of pastors who kept the doors of their church open to help 154 people survive the historic winter storm that pummeled western New York just before Christmas, the death toll of at least 40 victims, mostly in Buffalo, could have been much higher.
For Nikki Tompkins-Ray and her family, the obedient pastors, Al Robinson and his wife, Vivian, who lead Spirit of Truth Urban Ministry in Buffalo, turned a real-life "nightmare before Christmas" — in which they could have died — "into a Christmas miracle."
"I want to give my flowers to" the pastors, the thankful mother said in an emotional video posted on Facebook in which she recalled how she survived.
"I am forever in debt to you (pastors). My family, our nightmare before Christmas, turned into a Christmas miracle. I thank you. I praise God for you," she added. "Please pray for the families here in Buffalo whose family members did not make it through the storm."
Tompkins-Ray explained how she had left work on the evening of Dec. 23 and tried to get home to her family when she got trapped in her car in what New York Gov. Kathy Hochul has called "the blizzard of the century."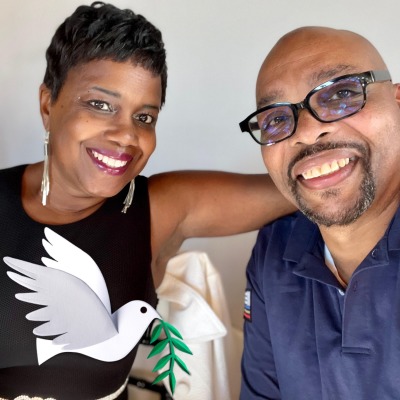 She said she called her children to tell them what happened and they were determined not to let their mother die. She said her children, along with her sister and brother-in-law, left their home in the blizzard to rescue her. They eventually found her in the storm, but when it was time for them to take her home in the vehicle they had traveled in, they realized it had gotten stuck, too, and the city had no emergency service that could help.
"Unfortunately, the fire and the police department couldn't get to anyone and, you know, I somewhat understand that because there's people in worse situations than my children and I. So we made the decision like, OK, we gotta get out this car. If we stay in this car, they gon' find six bodies in this car," she recalled.
Tompkins-Ray said her daughter posted their location on social media to get help and someone told them that they were not far from Spirit of Truth Urban Ministry located at 115 Gold Street, about half a mile from William and Greene Street where their vehicle was stuck.
"We, as a family, bundled up what we had in the car and walked from William and Greene Street to this church on Gold Street in the midst of this blizzard. I mean, like during this time where this blizzard was like, the wind was blowing, there was so much snow. It was just unbelievable. Something like you would see out of a movie," she said.
The desperate mother said they had to depend on GPS to know where they were because the street signs were covered with snow.
"It was unbelievable," Tompkins-Ray recalled. "We are walking. We're falling and we're picking each other up."
They encouraged themselves by telling each other that they were almost at the church. They felt even more hope when they saw the lights of the church in an area where most people had lost power.
"It was like, 'oh my goodness. I see lights.' You see the church lights. And my daughter called Miss Vivian and she opened up her doors.
"Let me tell you, when this woman opened up her door I see nothing but an angel, you know," Tompkins-Ray said tearing up. "She got us situated. Made us warm, pulled out beds. This is the same church that my cousin just recently had his funeral at. I was just there a few months ago, not knowing that this is the same church that opened up their doors to let my family in during the storm."
Tompkins-Ray said she suffered the "early stages of frostbite." Her pants had frozen onto her skin. She said she and her family stayed at the church from about 3 a.m. on Christmas Eve until Christmas Day, and she watched as the pastors kept saving life after life by opening up their church to complete strangers.
"When I say when we got there it was probably just maybe nine of us, by the time we left yesterday (Christmas Day) this church opened up their doors, their heart to over 100 people. Ms. Vivian stated that she never did anything like this before. She stated to me, she was like you know, I was in my bed asleep and something, God spoke to her and said 'open up the doors of your church.' And she did."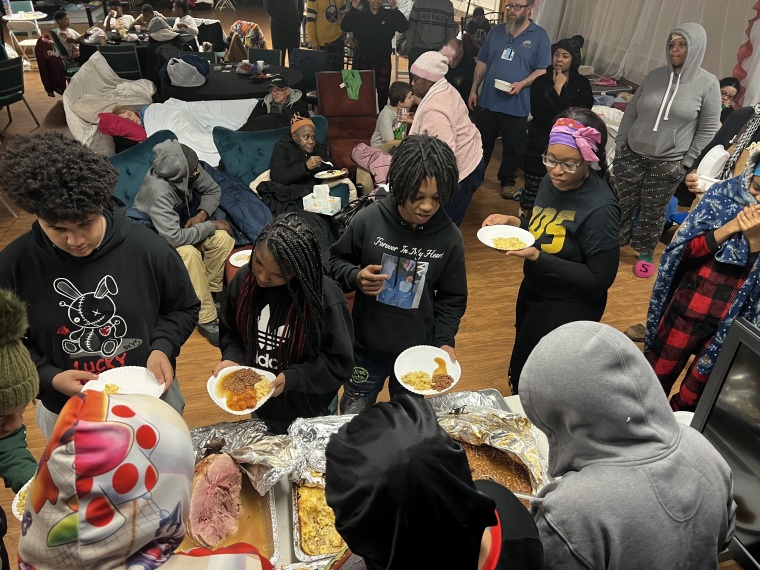 | Al Robinson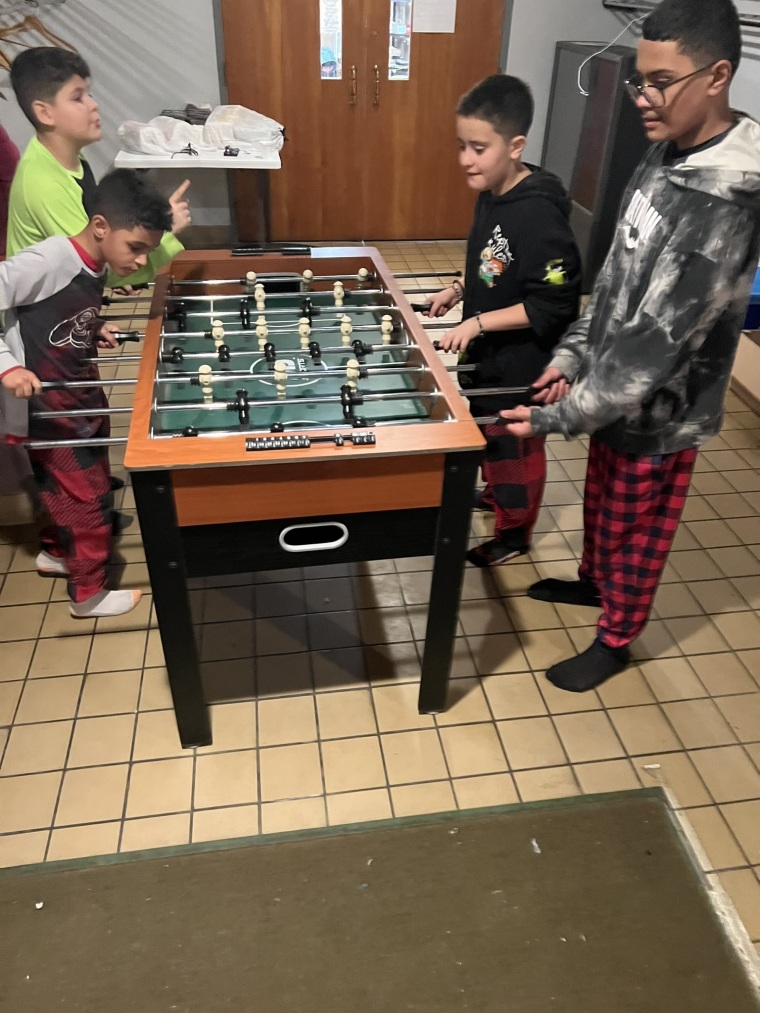 | Al Robinson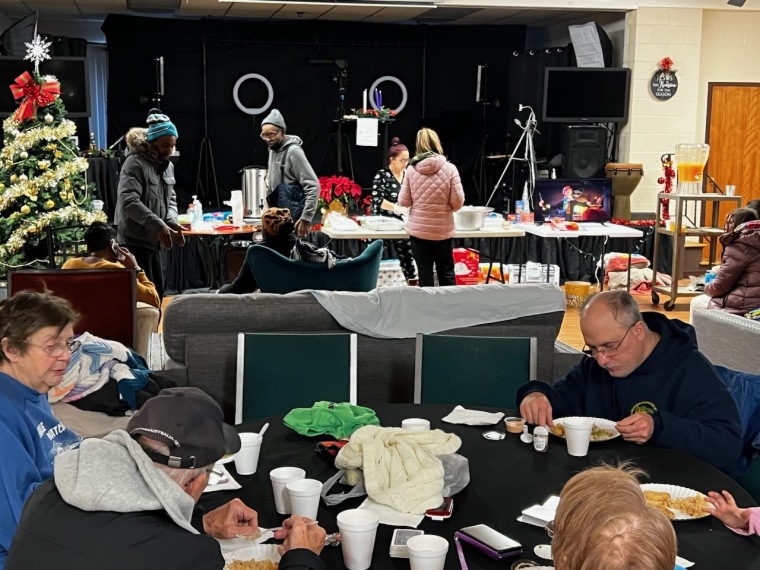 | Al Robinson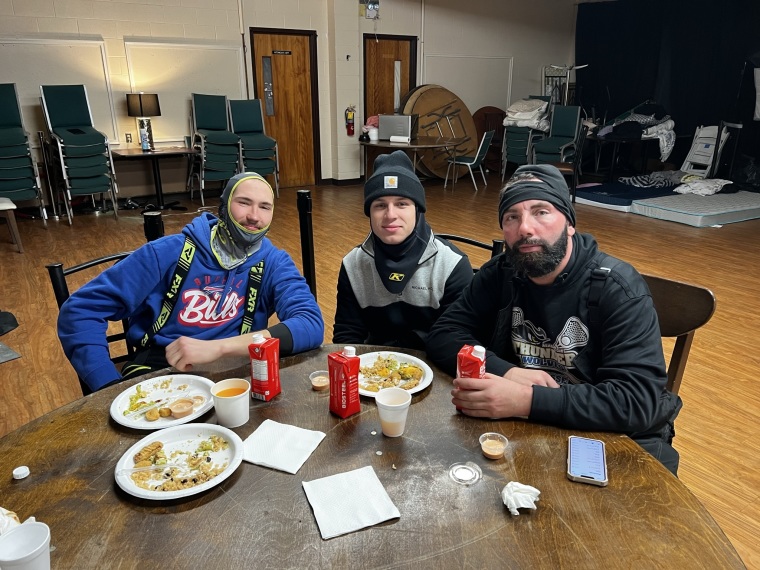 | Al Robinson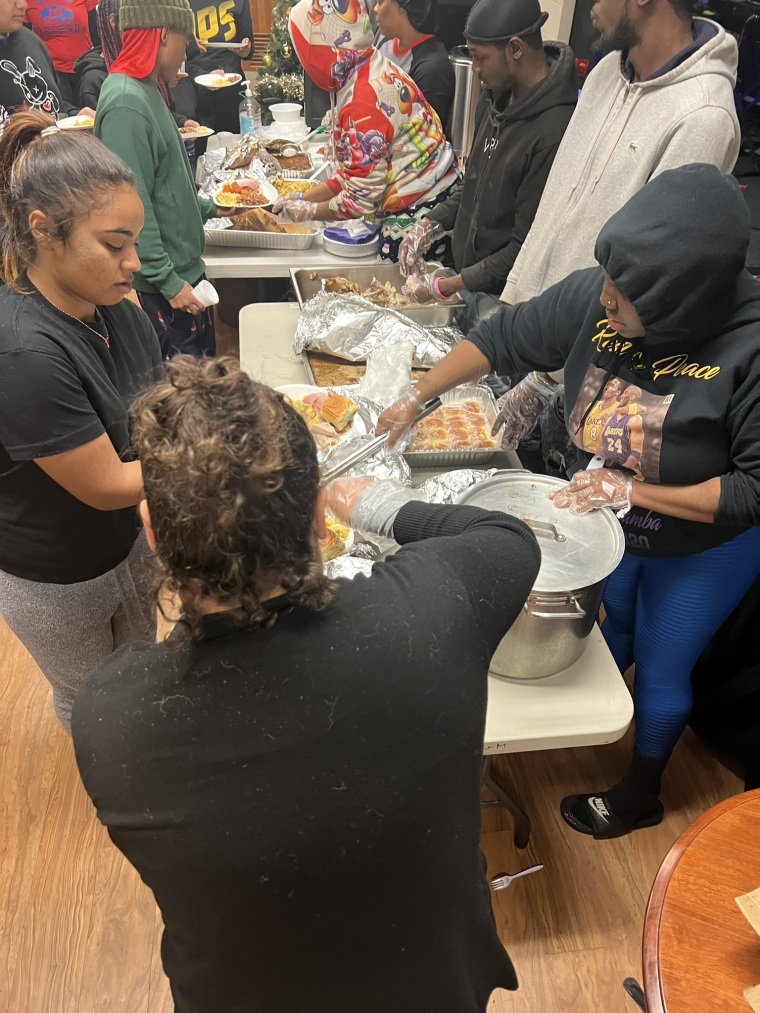 | Al Robinson
View Photos
"The amount of people that we met throughout this storm, I probably wouldn't have met any of these folks ever in my life. I mean you had people of all different races in this church. And we were all in the same situation," she recalled.
In an interview with The Christian Post on Monday, Pastor Al Robinson called the loss of life from the storm "catastrophic," but said he and his wife want the world to see "the glory of God" in the saving of 154 lives.
"We did this to show the glory of God. We wanted people to see embers turning to a roaring inferno of light of Jesus Christ," he said. "We wanted people to see the light of Christ, the love of Christ. It's just we're His hands and feet. That's all we are."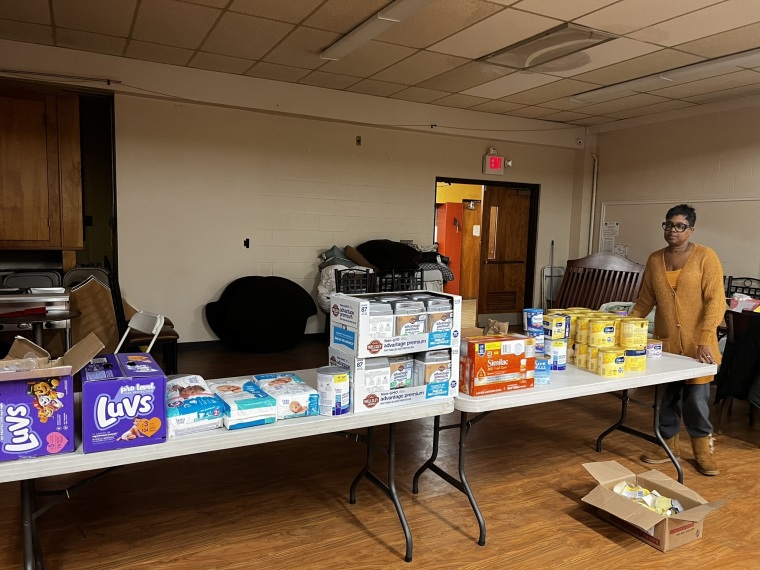 He recalled some of the graphic scenes of the people they were unable to save.
"We saw people frozen on the sidewalks, people frozen in their cars. We saw cars running with dead bodies in them, from carbon monoxide poisoning," he said.
Some people tried to rescue people from the street who they thought had merely fainted and tried to resuscitate them only to realize they were already dead.
 "It was just, this is a catastrophic loss of life," Robinson said, recalling the trauma. 
The pastor and his wife, who live on the campus of their church, are both in their mid-50s. They have nine children and eight grandchildren. Prior to the storm they were planning to host a large family gathering and had stocked up on about a two weeks supply of food. They also had several beds stored on the property that were removed from one of the church's addiction treatment facilities which they recently sold.
Pastor Robinson says he believes that the availability of food, beds, and power at the church during the storm was divinely orchestrated.
"It's so crazy. I mean, all things really do work together for the good of those who are called into love God," he said.  
And a painful period would later erupt in a level of praise at the church on Christmas Day that Robinson said he had never experienced before.
"I will tell you one thing, on Christmas Day, those people that were those 154 people that were here, were singing the praises of Christ. And they had the gift of life given to them by Jesus Christ Himself. It gives me goosebumps and I'm about to just go into a praise break," he said.
"It was a level of gratitude that I've never, ever seen. You don't see gratitude [like that] in this day and age, you just don't see it. People expect you to be doing something for them. That's their attitude. But it's their right that you do something for them," he said. "I saw a level of gratitude, my soul felt a level of gratitude that I have never [seen] in my life."
Free

Religious Freedom Updates

Join thousands of others to get the FREEDOM POST newsletter for free, sent twice a week from The Christian Post.