Christian News
Passion 2023: Louie Giglio warns against TikTok, social media
Louie Giglio warned those gathered at the Passion 2023 Christian conference this week about the dangers of society operating "an economy of attention" through social media platforms and sites that "absorb" Christians by distracting them and taking their money.
The 64-year-old pastor of Passion City Church in Atlanta told the primarily Gen Z audience at the three-day conference that social media is "absolutely pointless." He also singled out TikTok, a $4.6 billion company, as a platform that profits from viewers' and users' time.
"People are getting paid and counting on you to pay them," Giglio said at the annual event held Jan. 3-5. "We wake up and start paying people because we are caught up in this attention economy," Giglio said.
Giglio explained that social media is designed to make it hard for people to stop watching and clicking while companies benefit financially.
"If you have an addiction and end up on certain sites, you [are] paying people." It's going out of your bank account into their bank account," he said.
"And you're thinking that you're getting a desire, the flesh, gratified. And really, they're just getting paid. They couldn't care less about you, except that you're paying them."
Giglio proposed that rather than dedicating long portions of time to social media platforms, Christians should begin to "guard their time" by devoting more time to God.
"The way the economy works is based on your attention." "And multiple lifestyles now are emerging of people of all kinds with all different messages, all different lanes, all different purposes," Giglio warned.
"But they're counting on you to pay attention to them. "And if you give them your attention for five seconds, they get paid," he continued.
"If you click that link for five seconds, they get paid." If you watch 100 TikToks in a row, 100 people get paid. If they're monetizing—and many people are—all they're trying to do is get five seconds of your attention. It's even better for them if you give them 15. But they'll take five."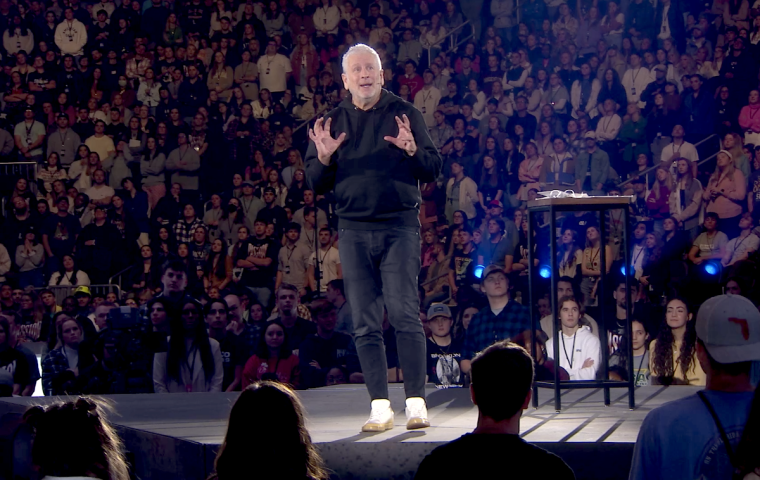 "When I give [God] my attention, He gets paid." Not that he needs more money, but He gets the glory that He deserves. But when He calls my attention, I also get paid because I get Him, and so it works out great for God because He receives the glory He should get from my life because He created my life by and for Him," Giglio preached.
"But I also get God." And when I get God, I get the best thing on the planet. "You and I need to heighten our desire to guard our attention."
The Spirit of the Lord, Giglio said, is "trying to break into [the] mindset" that Christians have that leads them to devote more time to online sites and social media platforms than they spend with the Lord.
God wants Christians to "behold" Him" by being in "awe" of Him, Giglio added.
"John David, the Psalmist, when said, 'One thing I asked the Lord, and that is what I seek, that I may dwell in the house of the Lord all the days of my life, to behold the beauty of the Lord and to meditate in His temple,' to lock onto true glory, true beauty, and true fame and to stay there," Giglio said, reciting part of Psalm 27.
Giglio pointed out that far too many Christians need to "recalibrate our willingness to give our attention away easily."
"I'm not criticizing any TikToker or YouTuber who brings their phone and microphone to a college campus. But apparently, a lot of them do. So… I'm just saying that you and I have the choice of where we want to aim our attention," he said.
Giglio added that every human is a mirror because each reflects their primary focus.
"You don't have to believe in Jesus to be a mirror." You're a human being. You're going to be a mirror. You're going to have an impact on the world. You're going to say to the world: 'this is what my attention is focused on. … This is what I want the world to hear from my life.'"
"I just pray that God will give us an awakening, a spirit of the revelation of the glory of God, something that is bigger and something better so that we cannot just opt into a slogan of 'passion,' but believe it deep in our hearts."
Giglio launched the Passion Movement in 1995. This year's conference featured several Christian leaders and pastors, including Jackie Hill Perry, Pastor David Platt, Tim Tebow, and others.