Christian News
Rabbi warns PCUSA not to call Israel an 'apartheid' state
A rabbi has warned the Presbyterian Church (USA) to "avoid" using the word "apartheid" to describe Israel, months after the largest Presbyterian denomination in the United States passed a resolution labeling the Middle Eastern nation an apartheid state.
Rabbi Alana Suskin was interviewed by the Rev. Denise Anderson of PCUSA's Compassion, Peace and Justice ministries during a Zoom event streamed Thursday titled "Antisemitism, Israel-Palestine and the Church: A Conversation."
Suskin is the co-director of Pomegranate Initiative, an interfaith advocacy group, and co-chair of the Maryland chapter of the left-leaning religious organization the Poor People's Campaign.
During the question-and-answer session, Anderson said there had been "a number of questions about some of the geo-political realities" in the region and about using the term apartheid to describe Israeli government policies. 
Anderson asked Suskin's opinion about calling Israel an apartheid state, which the progressive mainline Protestant denomination's leadership recently did in a resolution last year.
Suskin said "evidence-based criticism" of Israel is a preferred tactic to using the word "apartheid" to label the country, advising listeners to "avoid the term and talk about the data."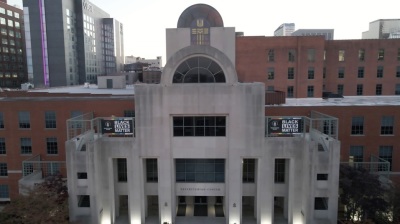 "Like everything to do with this issue, its complicated," said Suskin. "I think its unhelpful to use the term, because it is a triggery term to use … it's just not a helpful term."
"I don't think it moves the discussion forward. If you say, 'Israel is an apartheid state,' the reaction from Israelis and most Jews is 'you're attacking me.' How does that fix the problem?"
While acknowledging that there are Israelis who have used that word to describe the government's policies, Suskin doubted that the comparison to South Africa's former system of racial segregation was entirely accurate. 
"Does it map one to one? Probably not," she continued. "I don't think it needs to necessarily map one to one, it doesn't necessarily need to be exact. Metaphors are metaphors."
Suskin believes it's "more helpful" to avoid saying "Israel is an apartheid state" and instead say, "let's look at what is happening in Israel. Let's look at the policies about allowing Palestinians to live in certain places and not others. Here are some facts, here is data."
She also talked about the complications of defining the word Zionism, explaining that the term "is a really simple concept, but people use it in a lot of different ways."
"Zionism really just means that the Jewish people have a homeland in Israel to which we want to return and that is a biblical concept, as Christians know," she asserted.
"The Hebrew scriptures, which we share with you, talk constantly about this. That there is a land, it is our homeland, and that it is a major part of Jewish liturgy as well. We pray three times a day and we mention Israel all three times."
Suskin went on to say that while "the concept by itself doesn't necessarily have any Palestinian implications," the term's meaning can vary based on "what people do with it."
"There are liberal Zionists, there are religious nationalist Zionists," continued the rabbi. "There are all kinds. There's a huge spread about how that term is used. So, to say you are 'Zionist' or 'Anti-Zionist,' doesn't really tell me anything about you."
"To say, 'I'm Zionist' doesn't really tell me anything about you other than that you are using the word 'Zionist' and now I need a six-hour explanation of what you mean by that."
Suskin added that it's not "necessarily bad for Christians to say they're Zionists, but I don't think it's helpful in any way," especially since it's often used as "a broad term" for "expansionist views."
"I think it is more helpful to talk about the issues in general," she added.  
Last year, the PCUSA General Assembly voted 266-116 in favor of passing an overture that claimed that Israel was an apartheid state due to its treatment of the Palestinian territories.
Also known as INT-02, the overture said, "the government of Israel's laws, policies, and practices regarding the Palestinian people fulfill the international legal definition of apartheid."
"It is difficult for many Christians to publicly criticize the policies of Israel's government for fear that even legitimate criticism may be seen as anti-Israel or anti-Semitic or characterized as 'picking on Israel' among many countries in the Middle East with human rights violations," claimed the overture's "rationale" section.
"Our call as Christians means we must sometimes get out of our comfort zone and risk controversy and criticism from people or organizations with whom we are in relationship."
Critics of the overture, among them Jackie Subar of the Anti-Defamation League, argued that the resolution "will have serious and damaging consequences to PCUSA's relations with the Jewish community."
"Choosing to utilize such a caustic and demonizing term as apartheid — or, worse, comparing Israel's actions to those of the Nazis during the Holocaust — feeds into an unhealthy discourse that, despite all the injustice in the world, positions Israel, and only Israel, as uniquely evil among the nations," said Subar in a statement at the time.
"Moreover, this resolution will do nothing to constructively advance understanding and peace between the parties or promote the building of conditions that can lead to direct negotiations and ultimately a two-state solution to the Israeli-Palestinian conflict with security, self-determination, and dignity for both peoples."
Free

Religious Freedom Updates

Join thousands of others to get the FREEDOM POST newsletter for free, sent twice a week from The Christian Post.